Most couples choose to propose in the usual spots – the beach, a mountain, in a hotel room overlooking a majestic skyline.
Not this agent.
Last month, 27-year-old Rain from PropNex's Powerful Negotiator Group chose to propose in a showroom of upcoming development Parc Clematis, and yes –  his fiancee said yes! To find out more,  99.co spoke to him to find out more.
Hey Rain, why A Showroom?
Rain: My girlfriend and I just celebrated our 5th Anniversary together three months back during June.  I was already planning to propose to her anytime soon since the time is right. I had been looking for unique ideas and the idea of proposing in Parc Clematis's show flat had popped up when we decided to have our home there. I had always wanted to give her the best proposal surprise as this means a lot to us, and proposing to her on the balloting day would be the most unexpected for her as her mind will all be on getting the unit we want!
When did you start planning?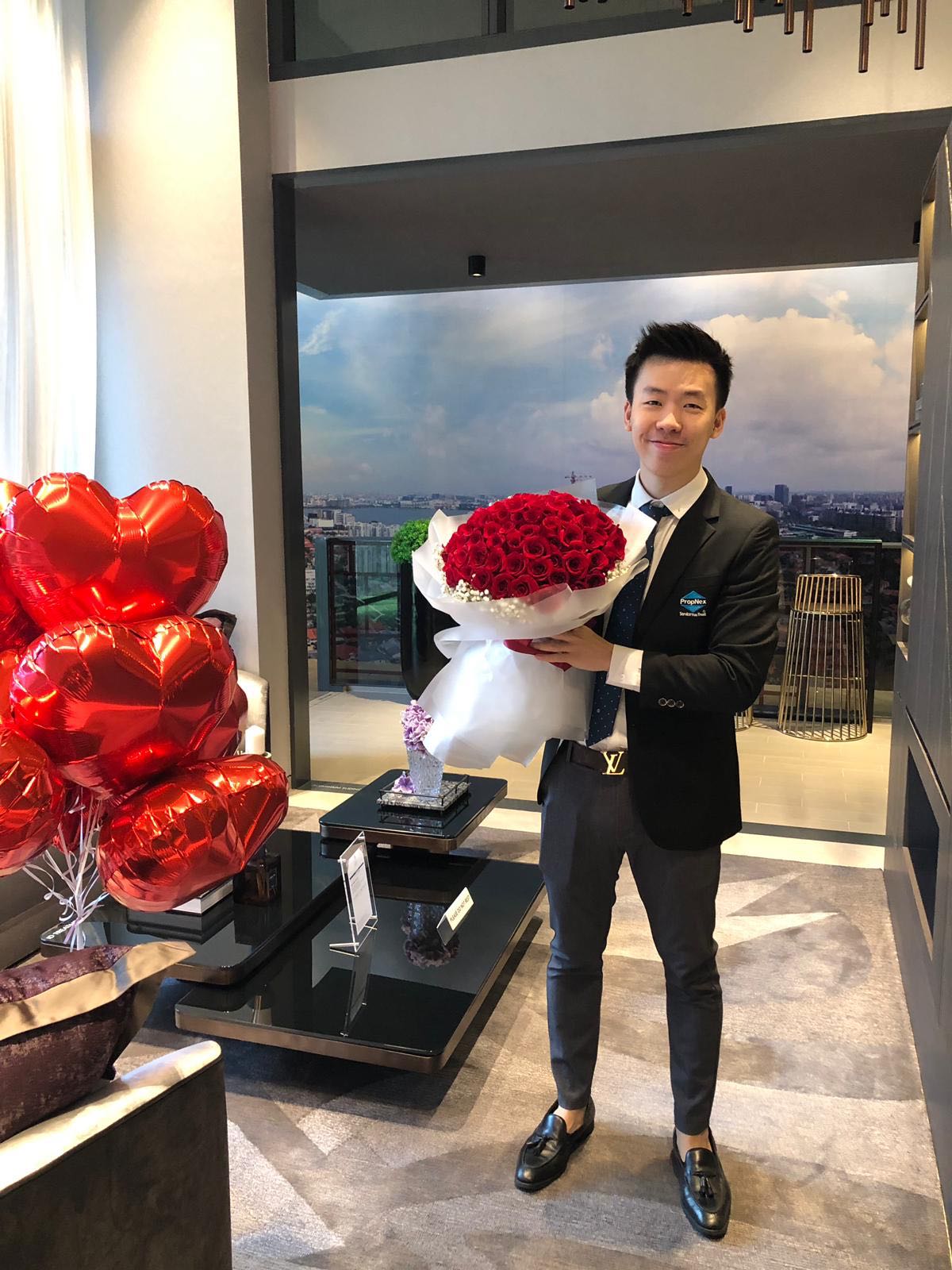 Rain: So yes, I started planning for it roughly one month before the balloting day. I had hired a team of videographers, the first thing they do was the proposal video about our story & what I want to tell her. It also contains short videos of kind wishes from our families and friends.
Tell us more of what happened that day?
Rain: On the balloting day, the videographers were also following us to film the whole process of us balloting first then the proposal next. After we had confirmed our unit, our tagger brought us to the media room and that's when she saw the proposal video and knew I was proposing. At this time, our families and friends who were hiding came out with all the props I had prepared beforehand, and to witness this special moment too. Because it was pre-planned with the people we know, they were definitely not surprised and were really happy for us.
We are inspired, who do we talk to do something similar?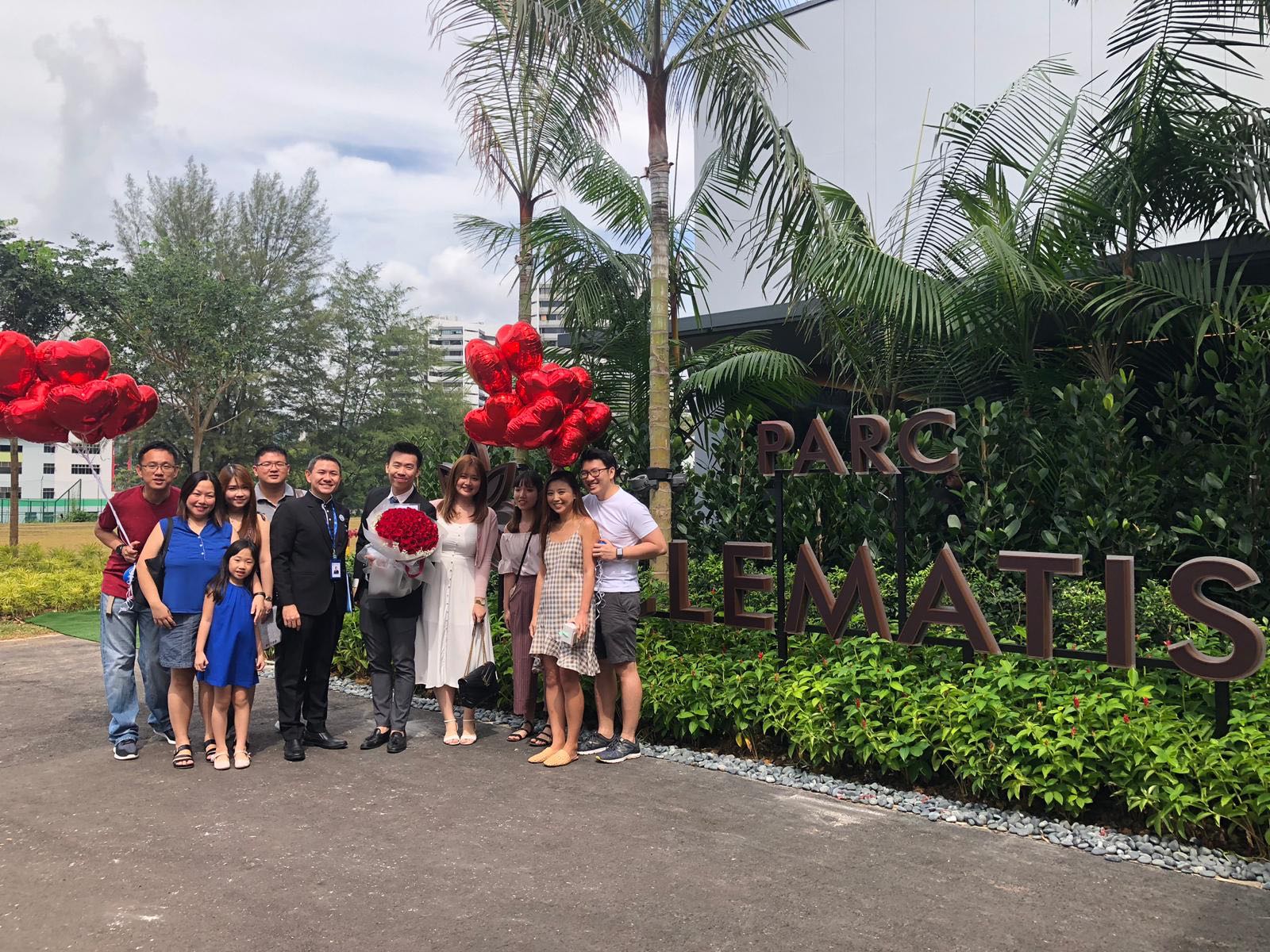 Rain: Special thanks to Parc Clematis management for allowing me to use the show flat and being really supportive, providing all the help they can in planning for this proposal even though they were very busy with the pre-launch preparation. And definitely, this proposal wouldn't happen without PropNex Team & my tagger who had given me so much help. Really grateful for these people, and love the culture of PropNex as it truly feels we are one community!
Kudos to Rain for the creative proposal.  Would you do something similar? Tell us in the comments.
The post This agent proposed in a showflat, because why not? appeared first on 99.co.